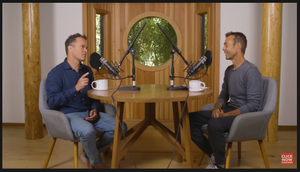 The 6th Great Extinction with Dr. Zach Bush
This is the video cast of the Commune podcast with Jeff Krasno.
In this episode, Jeff interviews Zach Bush. We have had five previous mass extinction events, but did the planet go extinct? No. Life came back more diverse and complex every time. In this episode, Jeff and Zach grapple with the root causes of our extractive and destructive tendencies as well as how our inherent physicality presents an opportunity for seeing beauty in the world.
---
2 comments