The Official Sebastian Siebert Supplements Website
Welcome. Thank you for your interest and we trust that you will find all you need here from Stockists to Product Detail.
This website offers all the product information and lists the Stockists and Practitioners where you will be able to find and purchase the Sebastian Siebert Supplements in South Africa.
Latest News & Research
There's all kinds of news and updates coming out and we've put together a few blog posts to keep you updated.
Check out the Blog Gallery for all the latest posts, research findings and more.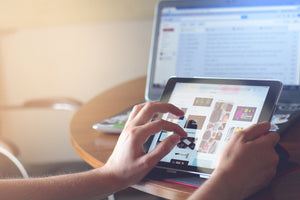 Download the Research
Check out the LPS-ME Leaky Gut Research done by Dr F Kromhout.
FLORISH™️ Spore Probiotic with Fulvic Acid has been extensively tested and researched by a number of Doctors and Practitioners in South Africa and the peer reviewed papers are available in our research resources. Download the paper here.
Testimonials
From the first time I started to use FLORISH I could feel a difference. After three weeks my leaky gut issues seemed to be sorted out.

Glenda
FULFIXER has helped my kids concentrate better at school and also given me the ability to focus more at work. I love how it makes me feel energetic and crystal clear.

Janet
I've been using the new FLORISH SPORE PROBIOCTIC for the past 14 days and I've had a huge improvement in my energy levels and concentration! The first few days I experienced some grumbling in my gut and also noticed a few new odours in the bathroom, but these soon passed and I began to feel my energy levels become sustainable allowing me to do more and stay going for much longer. Concentration levels also seemed much easier to manage. The next few days are going to be good too...

William
I'm almost done with my 1st bottle of FLORISH SPORE PROBIOTIC & have noticed that I have been "regular", my complexion has improved & my appetite has been more stable - no more cravings. I have also noticed that my ability to focus has improved & the only change I have made is taking FLORISH. I will certainly continue using FLORISH with fulvic acid.

Serelda
Thank you!

You're product has been great help in my journey of trying to heal my gut!

Suretha
Find out all you need to know
There has been volumes of research that has been done to better understand the connection between your gut-health and your diet and your mood.
Check out some of the research here.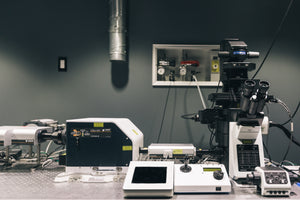 Find our product in good Health Stores
Find our FLORISH™️ Spore Probiotic with Fulvic Acid and FULFIXER™️ Fulvic Acid in fine health stores across South Africa.
This photo from Jackson's Real Food Market in Kyalami.
FLORISH™️ Spore Probiotics help you defend agains seasonal tummy bugs
We have seen a number of great reports recently where people who have been using FLORISH™️ Spore Probiotics at home where other family members have come down with the seasonal tummy bugs, and had no or very mild symptoms. FLORISH™️ Spore Probiotics with Fulvic Acid helps and supports your Gut-Biome to defend against seasonal viral attacks. Find out more.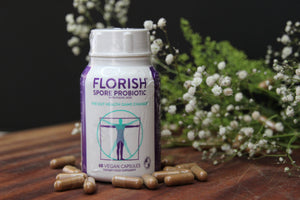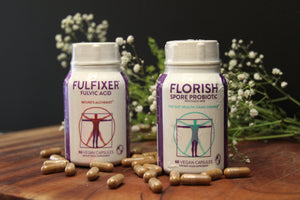 Find your nearest Stockist or Practitioner
FLORISH™️ Spore Probiotics with Fulvic Acid is only available through our Stockists or Practitioners across the country.
We do not sell direct to the public and have distribution agreements in place to ensure that all our products are available and properly stocked.
Click here to find the Stockist or Practitioner near you.
Check out the Social Feeds for FLORISH™️ and FULFIXER™️ on Facebook
Keep up to speed with the latest via Facebook.
FLORISH™️ Spore Probiotic and FULFIXER™️ Fulvic Acid have Facebook Pages that you can follow, engage with and keep up to date with. Visit the product pages now and click on the link below.