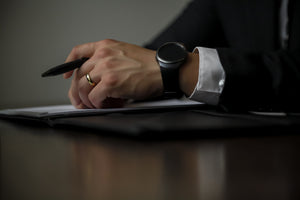 Sebastian Siebert Supplements officials launched
In February 2020, the company registrar and the trademarks for FLORISH Spore Probiotics and FULFIXER Fulvic Acid have been finalised.
This means that the legal requirements, registrations and all of the intellectual property submission and approvals have been completed and complied with. Which, is quite a miracle given that these have been done globally, and for all of the industry sectors. We are so pleased to be able to finally complete these legal and statutory requirements for the business and the products that are associated with it.
We have started to update and migrate all of the various marketing, distribution and product development information into the various websites, social media platforms and product packaging, and as of 1 February 2020 we are officially working under the new Sebastian Siebert Supplements brand and company name.
Exciting time ahead as we prepare to launch the next product, and we look forward to a very big year ahead.
We're going through the brand and packaging evolution and excited to hear the feedback from our clients and stockists.
Thanks for all the support and love thus far.
---
4 comments