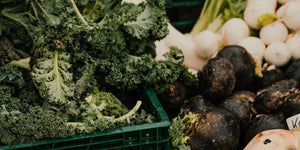 Fasting and how it can help restore and replenish your gut microbiome
Diets and eating plans are a very big part of what people are doing now to improve their lifestyle and wellness.
We've heard so many people talk about intermittent fasting and total fasts and the research is starting to bring together a few very important concepts and ideas that we should all start to recognise and weave into our diets and way of life.
There are 5 Key Health Benefits of fasting that have been outlined in this great blog post from Dr. Zach Bush that we think you need to dig into and start to incorporate into your world.
Check out the full article here.
---